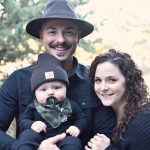 Chair
Adam Myklebust
Vice - Chair
Marilyn Flatt
Secretary
Lisa Batterton
Director
Gina Rinehart
Director
Joan Agee
Lewis - Clark State College
Director
Christy Vollbrecht
Regence Blue Shield of Idaho
Director
Doug Purdy
Director
Darcy Nelly
Director
Jacob Mann
Monthly Meetings
Meetings of the full Board of Directors are monthly and committee work is required. The membership of the board is a maximum of fifteen (15) members. Terms of office are three (3) years. If serving on a board is of interest to you, please let us know; we would love to have you join our team! We all have our special talents and skills to share.
If interested, please download and fill out the Board member information form below or contact Gabriel Iacoboni, Executive Director at [email protected] for more information.
Committees
Serving on at least one committee is a requirement to serve on the Board of Directors.  Willow Center currently has three operating committees; Executive, Fundraising/PR and Program. 
Current openings: